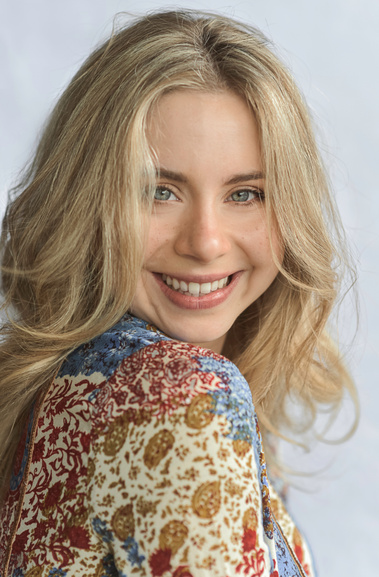 Artistic Bio
Monica is an Italian-Panamanian born and raised actress. In 2016 she graduated from The American Academy Of Dramatic Arts, where she trained for two years in their conservatory program. She graduated summa cum laude from Eugene Lang College for Liberal Arts at The New School with a Bachelor of Arts in Theatre and a minor in Screenwriting in May 2018.
Monica showed interest in performing arts from an early age. She started dancing at the age of three and acting in school plays when she was six. She was discovered at the young age of twelve by a Panamanian theatre producer while taking an acting class. A few months later she appeared in her first professional children's play El Soldadito de Plomo (Steadfast Tin Soldier) at Teatro La Quadra in Panama City. She continued acting in children's theatre for several years appearing in various plays: El Patito Feo (The Ugly Duckling); Juguetes, Juguetes (Toys, Toys); Jack y Los Frijoles Mágicos (Jack and The Beanstalk).
Having an esteemed career in children's theatre Monica was extended an invitation to be part of the ensemble cast of the musical Beauty and The Beast Jr. in 2010. A year later she played Curly, a lost boy, in Peter Pan, The Musical. And in 2012 she played famous spoiled-brat Veruca Salt in Charlie and The Chocolate Factory. After a successful season Monica traveled to New York for a summer workshop at The New York Film Academy, where she studied acting for film.
In 2013 she was part of the ensemble cast in a production of Alice in Wonderland. That same year she began her higher education at Florida State University in Panama. In 2014 she played Sneezy in an original production titled: Snow White, The Musical, which, after a wonderful season in the theatre, toured the country. Later that year she moved to New York to train professionally and receive her Bachelor of Arts in Theatre.
Monica currently lives in New York City, working in both film and tv. In 2019, Inesperado, a short film she wrote won an Award For Excellence at the Los Angeles One-Reeler Short Film Competition.